Listen: The Fathers Voice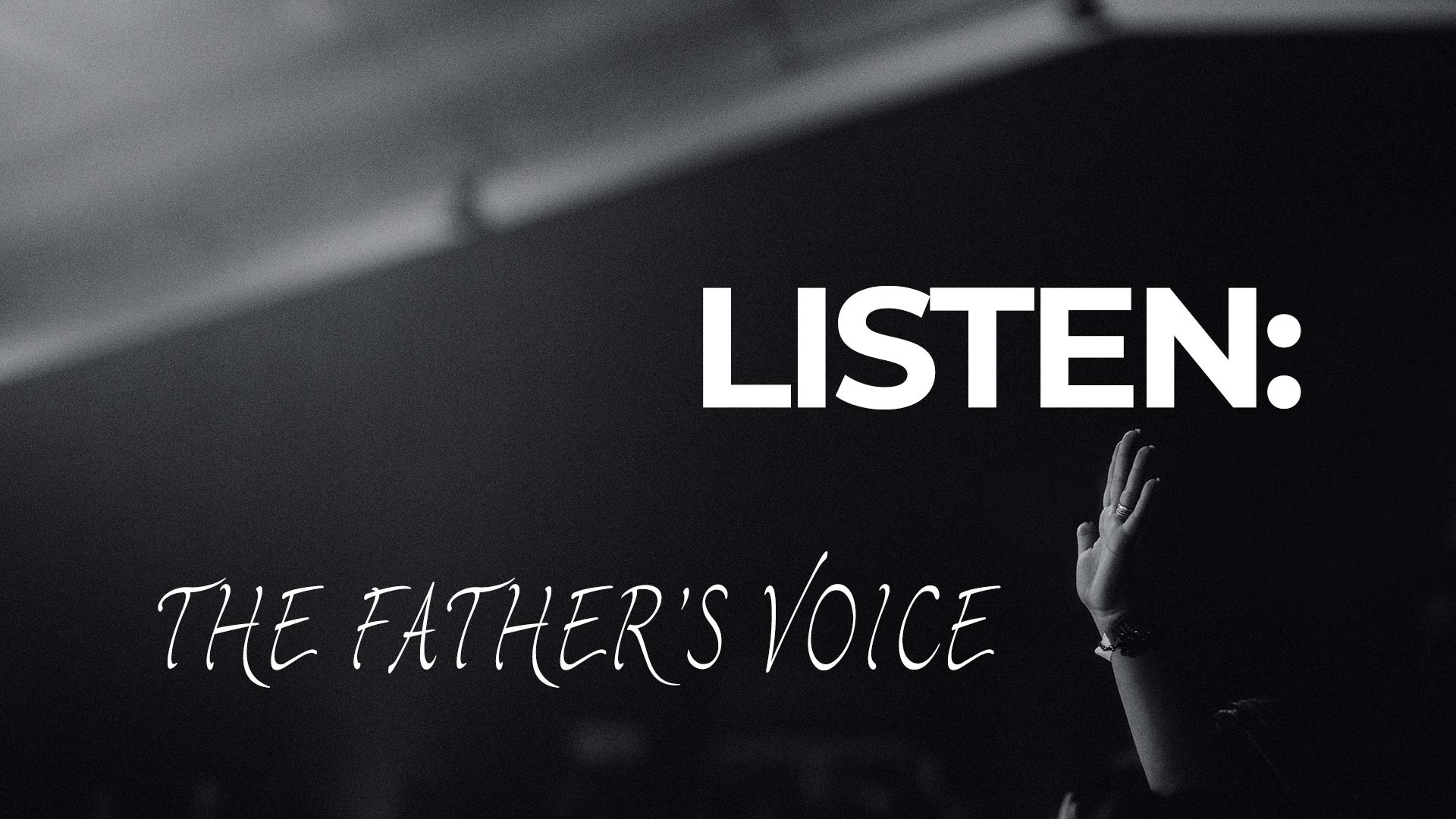 The Spirit of God is continually convicting us and drawing us as Jesus is constantly interceding on our behalf at the right hand of the Father. The aim of our lives is to be found faithful to the end and hear the words from the master saying, "Well done, good and faithful servant. You have been faithful over a little; I will set you over much. Enter into the joy of your master.' – Matthew 25:21. Unfortunately, we have some old ways that still hang around even after salvation, and though we are made new now, we are also being made new (2 Cor 3:18, 5:17).
One obstacle to confidently hearing and obeying the Father's voice is that we have had imperfect, absent, or simply bad examples of fatherhood in our lives. It doesn't take long to find examples of fathers here on earth that don't live up to the heavenly standards.
Some absent fathers are out of the picture, not by choice, but because we live in a fallen world that brings death and decay to our physical bodies. Worse yet, some fathers are absent by their own choice as they abandoned their families and covenants. 
Then there are tough dads, overbearing, critical, and abusive fathers pushing and bullying their families. They yell at their kids in grocery stores and ball games, demanding that tiny legs make impossible strides. The fathers that are too tender are just as destructive as they don't protect their wives and allow their children to be bullied. They don't protect their daughters from bad boyfriends and shrink from speaking the truth to circumstances because they may risk conflict. 
Finally, some fathers are imperfect but empowered. They are present. They provide. They are both challenging for their families and tender with their families. Empowered dads spiritually lead their homes, are wise in relationships, and are humble when in error. 
If we have an image of God the Father rooted in our human experience, we will have human responses to His voice and won't even seek Him out. But we are not called to live distant from God the Father. "All this is from God, who through Christ reconciled us to himself and gave us the ministry of reconciliation; (2 Cor 5:18)
"For you did not receive the spirit of slavery to fall back into fear, but you have received the Spirit of adoption as sons, by whom we cry, "Abba! Father!" Romans 8:15
We are called to reflect the image of the Father just as Jesus did, as he says in John 14:9, "Whoever has seen me has seen the Father." We are to become like Jesus by reflecting on the Father's nature and image daily. Because of pain and disappointment, some people say, "I like Jesus, but I'm not sure about the God of the Bible." Jesus is love, and walking in the Spirit is great, but I don't know about the Father." This is simply a misunderstanding that Jesus and the Father are one. If you have met Jesus and love Jesus, you have completed the exact representation of the Father. It is a deception from the enemy that uses the pain inflicted by earthly fathers to keep us separated from our Heavenly Father. Today is the time to recognize that deceit and listen for the loving voice of the Father.
Remember that: 
The Father Loves you.

The Father is speaking to you.

The Father is present.

The Father wants to know you and be known by you.

The Father has not and never will abandon you.

The Father is nurturing, not controlling.

The Father will help you make decisions and cares about the details.

The Father will protect you from being foolish and rebellious.

The Father is safe, trustworthy, and strong,
The Father has adopted you by the Spirit through The Son:
"For you did not receive the Spirit of slavery to fall back into fear, but you have received the Spirit of adoption as sons, by whom we cry, "Abba! Father!" Romans 8:15